We asked some of the women who work for Mirriad to share their journey with the company, their career and what inspires them!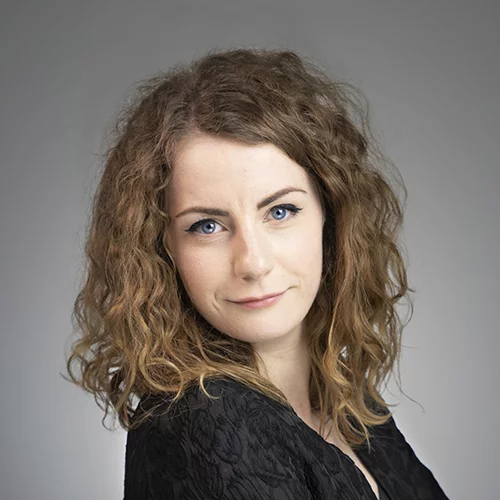 Olivia Beaman
EXECUTIVE ASSISTANT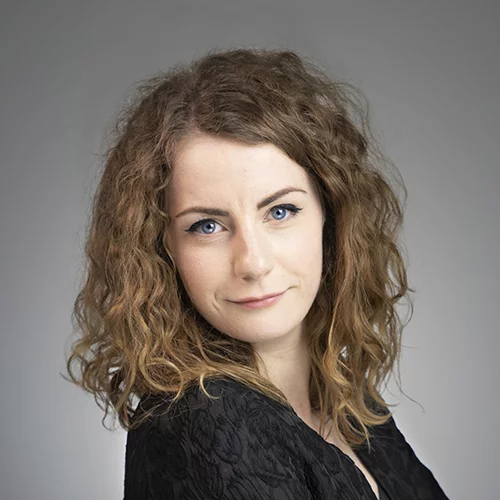 Olivia Beaman
EXECUTIVE ASSISTANT
Where are you from?
Originally I'm from Aberdeen in Scotland, however I've been in London and surrounding areas for 23 years! I was going to say I'm more English than I am Scottish at this point, but my family might have something to say about that…
I moved down to London when I was 10 and went to school, college and uni all in London so my accent has softened. But if you catch me on the phone to my mum, you would definitely hear it come back!
How long have you worked for Mirriad?
Two and a half years – the time has flown past! I remember my first day at Mirriad as if it was yesterday but at the same time so much has happened between now and then.
What attracted you to Mirriad?
I was looking to get into something more tech or agency focussed and something a bit more fun, new and vibrant! I went on the company website (and I know it sounds silly) but it was really bright and colourful, the tech was really new and cutting edge, not like anything I'd ever seen before. It just sparked something where I thought 'this could be really quite exciting'.
Have you found many women in your field of work to look up to?
There's lots of ladies, but there's one in particular that sticks out. I'm not sure she would even know that she has been an inspiration for me. One of my very first roles there was an EA and she just had this lovely way about her. She was highly experienced and very together (or so it appeared) and she had this air of calm about her. Madness could be going on around her and she just had a calm influence and confidence, you just knew everything was going to be ok if she was involved in it. I guess that's where I wanted to get to and I hope I'm achieving it.
What are your hobbies and passions?
Is this where I bring up the ducks?!
I've got 2 ducks from our wonderful trip on a Bank Holiday Monday to Sainsbury's (supermarket), where we picked up some duck eggs. We hand-reared two ducklings to now nearly fully grown ducks! That takes up a lot of our time. We spend a good period of time in the morning and the evening with them. They're so CUTE! I They have their own little personalities! Everything from their quacks to their personalities suggest they are two girls (although we haven't confirmed it yet) but we'll see if they start laying eggs!
On the weekends, I also sew. Last year, I got a sewing machine for my birthday. I mainly sew Corona masks, I find them quite easy to make and I love shopping for the different fabrics!
I also occasionally play the guitar…..quite badly. I've been learning for a good few years, but I'm not very good!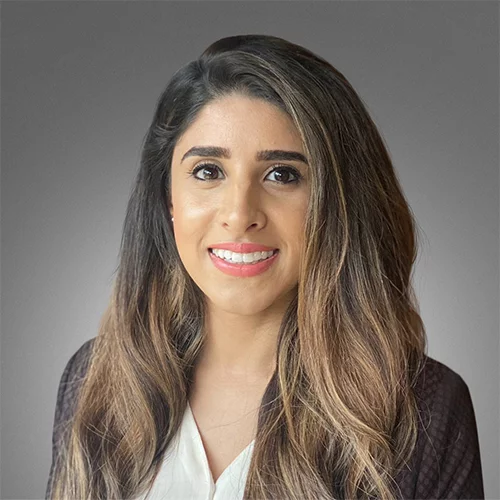 Salma Khan
FINANCIAL ANALYST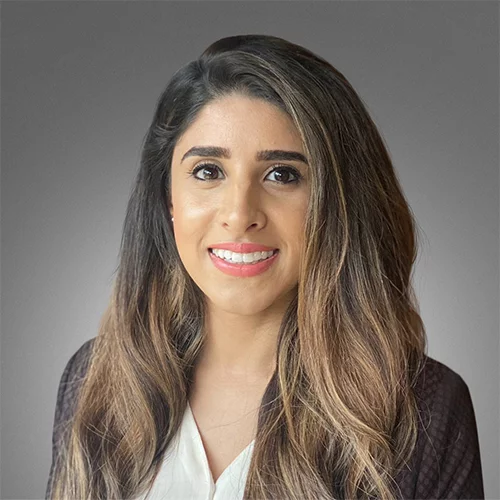 Salma Khan
FINANCIAL ANALYST
Where are you from?
I'm British-Pakistani. I'm third generation, so my grandparents were born in Kashmir, Pakistan and both my parents were born in the UK. I've always lived in West London.
How long have you worked for Mirriad?
Oh, it's been just over 6 months now!
What attracted you to Mirriad?
I was looking for a role that gave me more responsibility and Mirriad could provide that. Being a smaller company, it meant that I would be the only person involved in the commercial side of things. The two previous places I worked were massive companies so I wasn't able to do this. In Mirriad I work directly for the CFO and work closely with the CEO. .
Have you found many women in your field of work to look up to?
Yes, there have been quite a few, I've been very lucky as in my two previous jobs there were finance managers who were women and who I aspire to be. They have worked very hard to get to where they are. They both have children, one of them recently did a Masters and are actually the breadwinners in their households. They are proof that if you really want it, you can do it all.
Who inspires you?
My parents, they both work so hard and they always take risks and encourage their children to do what makes them happy. I don't think I could do anything without them! Even when I applied for my job at Mirriad; I applied at the start of the pandemic and it was a really scary time. When I got the call saying I got the job I was nervous, I mean, we were in the middle of a pandemic! But my mum just said "what's the worst that can happen?". My parents believe you can always strive for more, they both don't have degrees, but they worked really hard and have very good jobs now! They wouldn't have achieved that without determination and growth. If I can be half the people they are then I've won at life!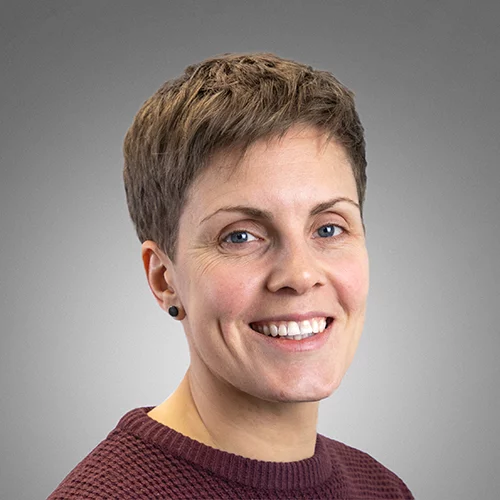 Laura Smith
PRINCIPAL DEVELOPER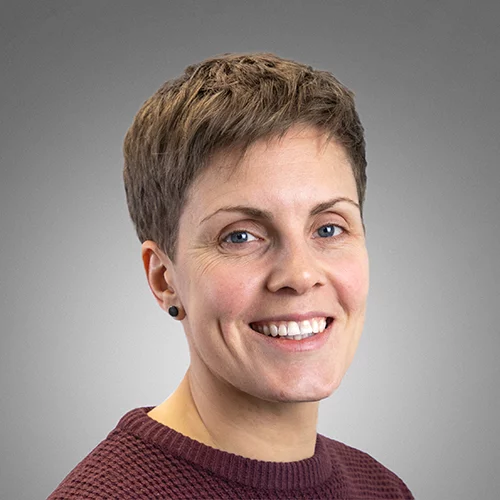 Laura Smith
PRINCIPAL DEVELOPER
Where are you from?
I'm from Blackburn in Lancashire.
How long have you worked for Mirriad?
Two Years.
What advice would you give someone applying for a role in your team at Mirriad?
I would advise them to just go for it. Don't worry if you don't meet all the requirements, just be honest and come and talk to us, we may find there's a place for you.
Don't sell yourself short, you're probably a lot more capable than you give yourself credit for. Focus on your achievements and the things you do well rather than what you haven't done yet.
Have you found many women in your field of work to look up to?
Not throughout my career directly. I've never had someone senior to me that was a woman.
The CTO of ThoughtWorks, Rebecca Parsons is an amazing role model for women in tech. She is CTO of a large software consultancy firm that is extremely forward-thinking in their ideas, the diversity of the workforce and the technology that they use. It's very impressive. She's a strong advocate for diversity and inclusion in the tech industry and is empowering to hear speak.
Who inspires you?
It sounds soppy, but it would be my mum – I remember her working extremely hard to pass numerous exams to further herself and give us opportunities when I was younger. She encouraged us to make the most of the chances they gave us and instilled in us the knowledge that if we applied ourselves we could learn and understand anything we wanted. This is particularly useful in an industry which is changing rapidly; a new technology isn't a blocker or a worry, it's just something I haven't set my mind to learning yet.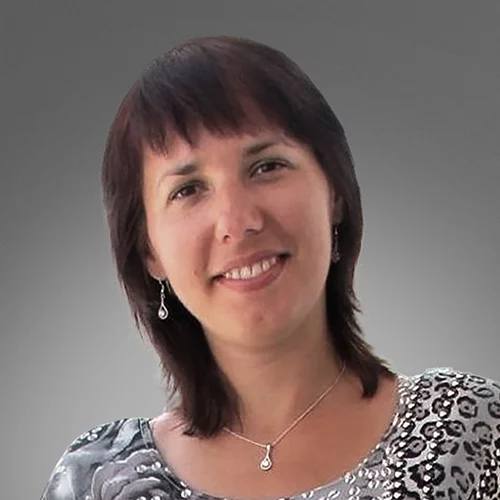 Tatiana Lifar
QA ENGINEER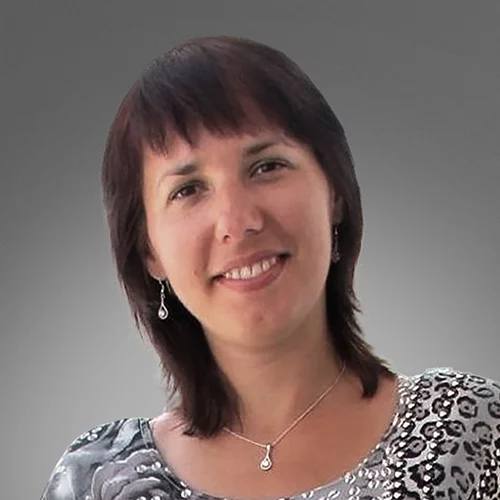 Tatiana Lifar
QA ENGINEER
Where are you from?
Originally, I am from Crimea, which was Ukraine but is now Russia. I have also lived in Kyiv for a few years (Ukraine) but now I live in the UK. I have been here for 7 years and I've just received my citizenship this year.
What attracted you to Mirriad?
My first impression of Mirriad was very good. I looked on the website and saw its in-video advertising and thought it was amazing. I thought to myself, I have to try out for this job! I saw the specification and assumed I wasn't fit for the position because I had never worked with video or had all the knowledge they had listed. When I spoke with Pete (Peter Dixon, Senior Java Developer), who was team lead at the time, he said it wasn't an issue. He told me to start out with some research, try to find the correct tools for our workflow, and feel free to try out different things. It was really nice to hear a manager say "It's Ok! Not a problem. We can do this together!"
What advice would you give someone applying for a role in your team at Mirriad?
I would advise them to visit our website, it is amazing. It will give them an idea about what we are doing and what companies we collaborate with. Be open to new technologies, new tools, and feel free to ask any questions!
Have you found many women in your field of work to look up to?
In our technology team, we have women who are really good developers. When I see them write code in Java. it makes me think, well maybe I can do that too, why not? If I compare this to Ukraine, there are not a lot of women in technology at all. You may find some as QAs, but never developers if I'm honest. I don't know a lot of women in Ukraine who could have a position as a developer, it's usually as a business analyst or tester, but usually a manual tester and not automation. Here, it's really good to see women who can write code, be a developer and be a team lead.
Who inspires you?
Our clients inspire me. I'm pleased to see clients use our platform. I am a technical person and see things from a certain of view, but it's interesting to see how people who are not technical use our platform. When clients ask us questions, it's great because it shows us that they are really interested in using our platform.
Outside of work, my 11-year-old daughter inspires me all the time by the things she does and the way she speaks English. There are times when I struggle to find the right words or articulate my thoughts, but she speaks with such ease and intelligence.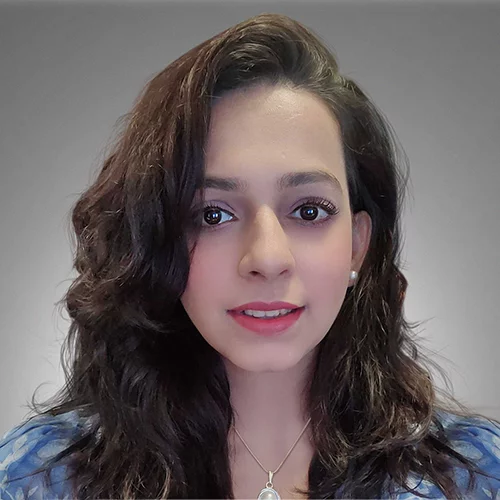 Bhavika Sarda
REGIONAL OPERATION LEAD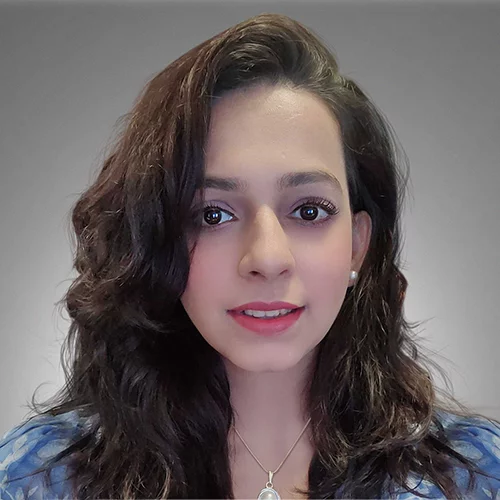 Bhavika Sarda
REGIONAL OPERATION LEAD
Where are you from?
I'm from Mumbai in India. I was born in Chennai, lived in Rajasthan for 2-3 years, and then came to Mumbai in 2000.
How long have you worked for Mirriad?
It's been 10 years and 6 months!
What attracted you to Mirriad?
Before I started at Mirriad I was doing a course, then I got hired as a Compositor. I really wanted to work and do the course at the same time and I thought it would be interesting to work for Mirriad and to gain more knowledge while I studied. Then I moved on to being a Team Leader to Content Analyst, then Client Services (currently Regional Operation Lead). I have worked in many roles to learn more skills, that's what's kept me hooked to Mirriad.
Have you found many women in your field of work to look up to?
Yes, but it can be very challenging for women. Here, women have to work, handle the household from getting married, take care of their children- everything! But fortunately, in Mirriad, we have women who can leave early if they need to and handover their work to someone else to pick up for the day.
What are your hobbies and passions?
I like reading novels, scrapbooking and cycling! Because of the lockdown, I've been cycling more and been able to explore new places nearby. My longest cycle was 72km, it took 4 and a half hours!
I also love to travel; I'm even travelling next weekend to a nice property with my family to celebrate Valentine's day.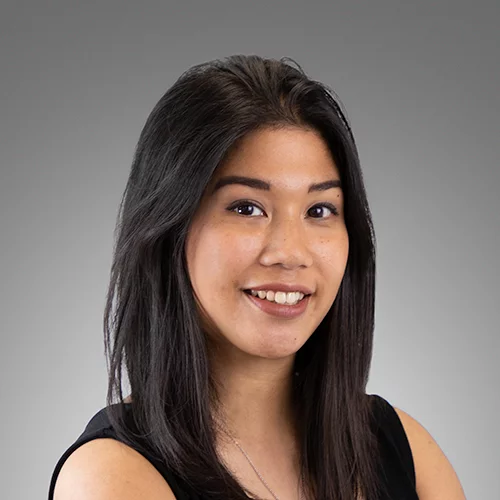 Stephanie Supan
CREATIVE TEAM LEAD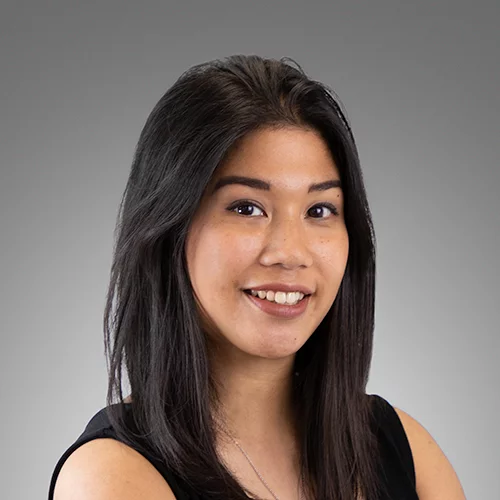 Stephanie Supan
CREATIVE TEAM LEAD
Where are you from?
I'm from London, born and grew up in North-West London. And now live with my family in Sutton. My parents are originally from the Philippines, so I count myself as British-Filipino.
How long have you worked for Mirriad?
It's coming up to 9 years! I started in 2012.
What do you like most about working for Mirriad?
I would say working with my team. I work closely with Liz (Liz Clarke, VP of Customer Operations) who I enjoy working collaboratively with! I work with Lammie (Lammie Veracruz, Creative Specialist) who is my dear friend who I've known since birth. I also work closely with Vejay (Vejay Forrester, Technical Content Manager), who I've also worked with since I started. He has a similar work and family life to mine and I can relate to him a lot. The great thing about Mirriad is there are a lot of staff who have families and it's great that the company are very supportive and flexible with that.
Have you found many women in your field of work to look up to?
There are more women in the world of Visual Effects and Digital Media now than ever before! When I joined Mirriad I was the second woman to join the UK office. The whole tech team and creative team were men back then and I was the only woman in my team. I was intimidated but looking back I actually should've been proud of myself!
Liz joined Client Services shortly after me and now she's my manager! Mirriad has definitely expanded and now have more women of different ages and backgrounds in all departments; this has certainly changed the workplace dynamic
What are your hobbies and passions?
I like to paint, traditionally and digitally. It's always good to go back to basics. I love designing, I do logo designs and made my own bespoke wedding invitations!
I love portrait photography. I recently did a pregnancy photoshoot for my friend; capturing her glow was incredible!
I also have a passion for nature. Since getting ill last year I found it really important to take time for myself to rejuvenate and breathe; nature has helped with that.
I do a lot of home cooking, which I get from my Dad, I really miss my Dad's cooking. But I always have to take that Instagram snap first and then I eat, I have to capture every moment!
On top of that I love spending quality time with my family & friends, travelling and treasuring each moment.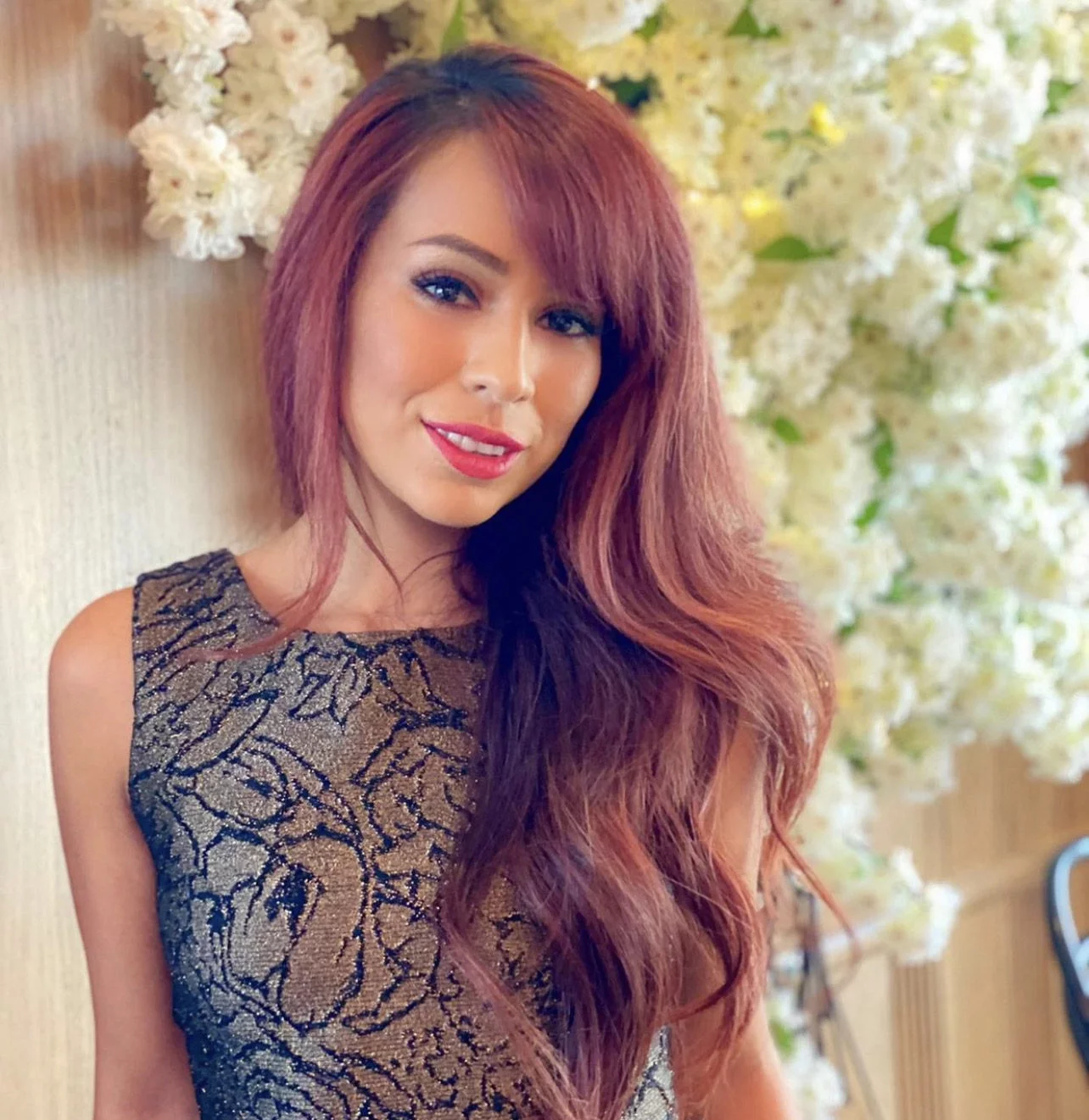 Priscilla Von Sorella
US MARKETING MANAGER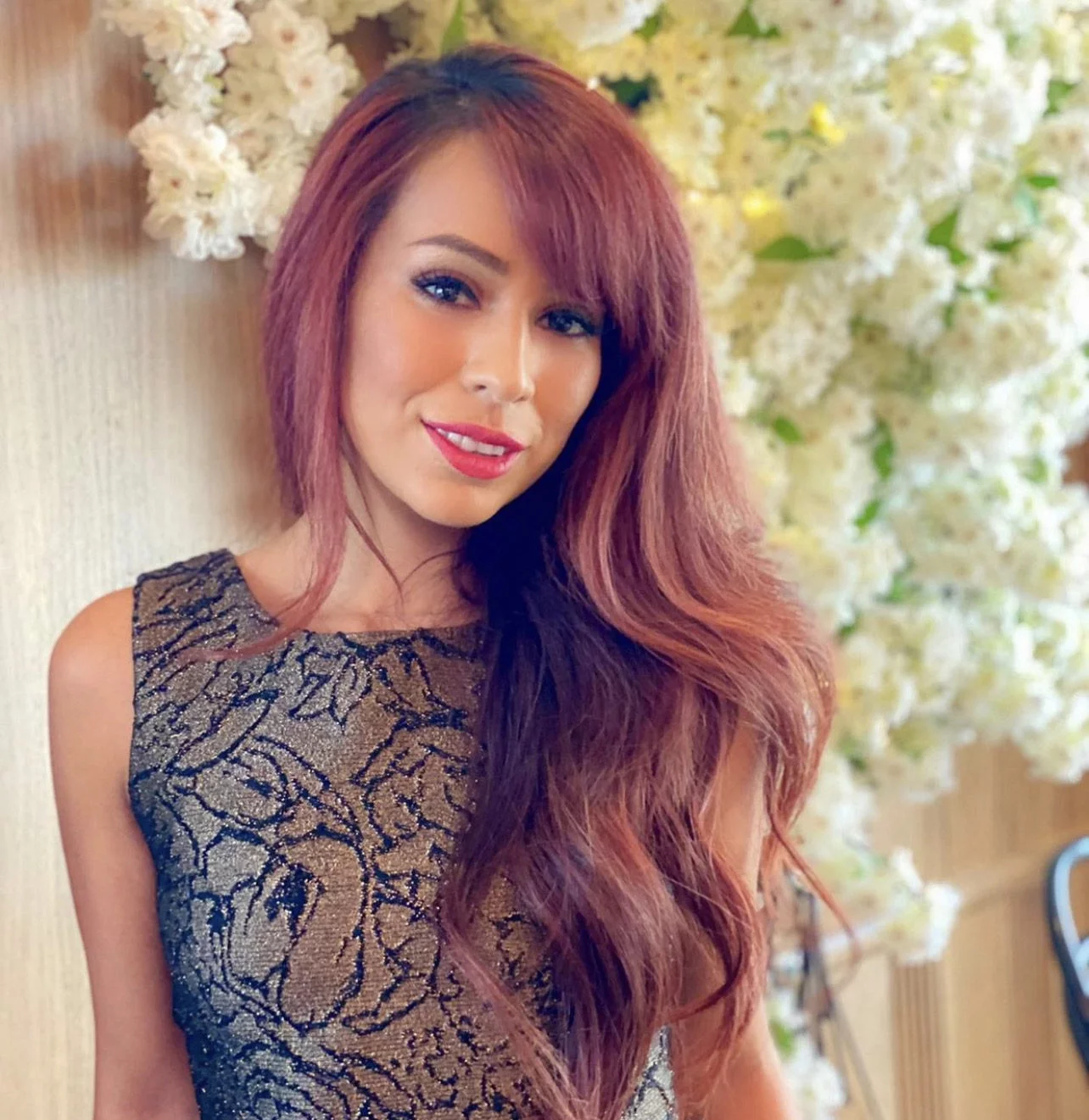 Priscilla Von Sorella
US MARKETING MANAGER
Where are you from?
I'm from Houston, Texas and moved to New York City recently. I've never felt more at home so quickly since I moved here.
What attracted you to Mirriad?
As a senior level marketing, PR, and branding professional, I was searching for an organization with a strong central narrative involving interesting people and technology. With Mirriad, I found that perfect combination! At my core, I am a storyteller. This makes being a part of Mirriad so much fun because there is a lot of interesting ways to lead the marketing initiatives execute and so many angles to take. Lastly, because our technology empowers content owners, brands, and such a wide spectrum of people involved on both sides, it was an excellent mission to contribute my skillset to.
What advice would you give someone applying for a role in your team at Mirriad?
First, I recommend identifying if you're attracted to a role where things change quickly, and priorities can shift at a moment's notice. If you like the excitement of new challenges daily, and if you're always curious to keep learning more, then this is the right place for you. Additionally, we are highly collaborative and work closely alongside each other, so be open to constant feedback. If you're interested in working at Mirriad, highlight the ways that you will think outside of the box and contribute new strategies.
Have you found many women in your field of work to look up to?
Yes, I have. In the past, I worked closely with mentors to bridge knowledge gaps and understand alternative strategies in marketing as well as to expand my network. More than anything, I love learning the thought process behind other people's ways of thinking — it's a great way to expand your brainstorming sessions and seek out untraditional resources of learning.
What are your hobbies and passions?
Does shopping count!? I also love traveling frequently whether it's taking solo trips internationally on a moment's notice or meeting up with friends in a new city. Outside of travel and swooning over the latest runway shows in Europe, I love spending time with my family and our beagle puppy.